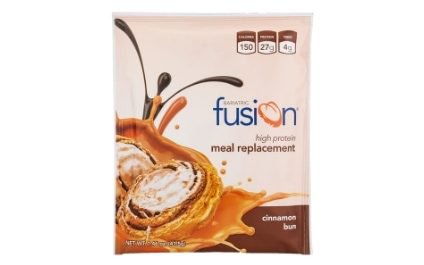 Get the Bariatric Fusion cinnamon bun protein powder while you still can. The flavor is being discontinued soon. Our office has 4 containers left, which are 21 servings each. After those run out, we will not be able to get more. Try out the recipe below after you pick up the protein powder today!
Cinnamon Bun Smoothie Recipe
Ingredients:
2 scoops of cinnamon bun protein powder
1/2 banana
1/4 cup vanilla Greek yogurt
1 tsp ground cinnamon
8 oz unsweetened almond milk
1 cup ice
Instructions:
Blend all ingredients until smooth and desired consistency is reached.