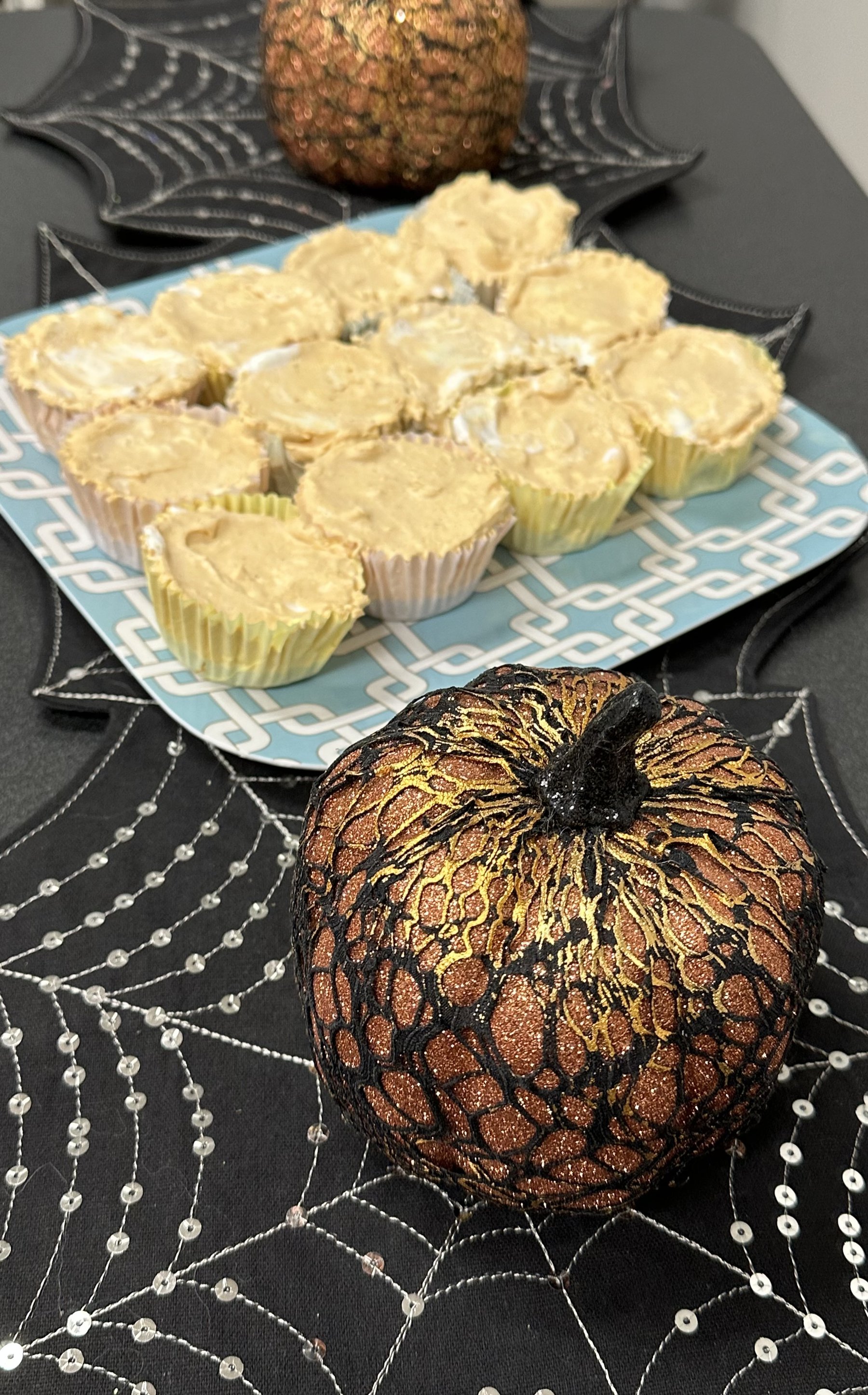 Ingredients:
1 package chocolate sandwich cookies
1 8 oz block cream cheese, low-fat or fat free, softened
1 container frozen whipped topping
1/3 cup canned pumpkin puree
¼ tsp pumpkin pie spice
½ tsp vanilla
Optional: crushed chocolate sandwich cookies, chocolate chips, or nuts, if desired

Directions:
Mix softened cream cheese and cool whip with spatula. 
Add in pumpkin, pumpkin pie spice, and vanilla.
Line muffin tin with plastic liners. Place 1 cookie at bottom of each muffin container. Top cookies with cream cheese mixture. 
Top with optional toppings.
Freeze overnight.