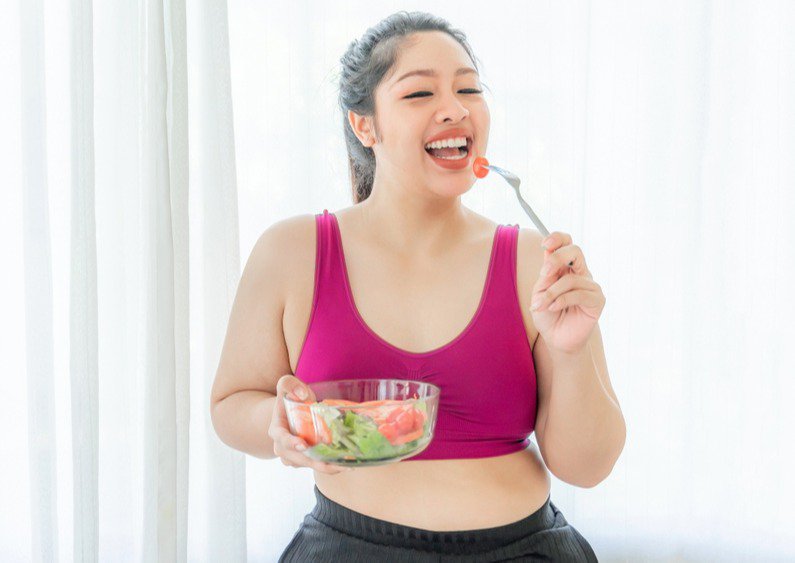 No matter what kind of bariatric weight loss surgery you're planning to have, your journey doesn't start in the operating room, but at home weeks and months beforehand. From dietary adjustments to lifestyle changes, there are a number of things you need to do to prepare your body and mind for bariatric surgery.
Thorough preparation is an essential component of a successful bariatric surgery experience, and at Atlanta Bariatrics, our team of bariatric surgeons and nutritionists is here to guide you through the process every step of the way. To get started, we've put together 10 tips for anyone getting ready to undergo bariatric surgery:
1. Attend All Pre-operative Appointments

Before your weight loss surgery, it's important to meet with your doctor to discuss the details of the procedure, ask questions, and learn more about what to expect both during and after the procedure. Your bariatric surgeon will provide you with valuable information, guidance, and support as you prepare for your surgery.

An initial consultation typically involves a series of medical evaluations. These may include lab tests, physical examinations, nutritional assessments, and psychological evaluations. The goal of these consultations is to ensure that you are in the best possible health before undergoing surgery, and they allow your healthcare team to identify and manage any potential risks or complications.

In addition to medical assessments, preoperative consultations involve discussions about the lifestyle changes that are necessary both after and prior to surgery. This includes dietary modifications, exercise routines, and mental health support. By following these recommendations, you can improve your surgical outcomes and enhance your long-term success.

2. Start a Regular Exercise Routine (If Cleared by Your Physician)

Establishing a workout routine is one of the earliest steps in any weight loss journey and is essential for living a healthy lifestyle. Physical activity is crucial not only for losing excess weight, but also for keeping your body strong and energized, improving your sleep quality, and promoting overall well-being in the weeks leading up to surgery.

However, you should always talk to your doctor before starting a new exercise program. They can assess your current health status, taking into account any existing medical conditions, medications, and overall fitness levels, and then recommend a plan accordingly. By seeking their advice, you can ensure your workout plan is safe, effective, and tailored to your specific needs. Your journey to fitness is unique, and your exercise plan should be, too.

3. Adopt a Healthy Eating Plan

Following a healthy eating plan is one of the most important steps you can take to prepare for bariatric surgery. The goal of bariatric surgeries is to help you create a lasting change in your eating habits by limiting the amount of food you can consume at once. In order to make this change easier and more successful, it's important to start establishing healthy eating habits, like portion control, ahead of time.

Start by avoiding processed and unhealthy foods, such as sugary snacks, fried foods, and fast food. Instead, focus on including lean meats and proteins, complex carbohydrates, and fresh fruits and vegetables in your diet. Additionally, make sure to drink plenty of water throughout the day to keep your body hydrated and support healthy digestion.

4. Stop Smoking

Smoking tobacco can significantly increase your risk of experiencing negative side effects during and after surgery. These complications may include impaired heart and lung functioning, delayed wound healing, increased risk of infection, and difficulty with anesthesia.

In order to reduce this risk, it's important to stop smoking at least six weeks prior to your procedure and continue to abstain for several weeks afterward. Quitting smoking can be difficult, but it is essential for ensuring a safe and successful surgery.

5. Avoid Alcohol

Like smoking, drinking alcohol can put you at risk for complications during and after your procedure. It's important to avoid drinking any alcoholic beverages for at least two days before you undergo surgery, though it's advisable to abstain as much as possible prior to your procedure.

In addition, bariatric surgery will typically change the way your body metabolizes alcohol, making you more sensitive to the effects of drinking. As a result, it's important to monitor your drinking habits after bypass surgery, if not abstain from drinking altogether.

6. Set Realistic Goals and Expectations

It's crucial to have realistic expectations after bariatric surgery. While the procedure can significantly aid in weight loss, the results also depend on your commitment to lifestyle changes, like healthy eating and regular exercise. Setting achievable targets can help you manage your expectations while also helping you manage sustained weight loss.

Weight loss is not a one-time event but a continuous process. Setting achievable targets helps maintain consistent effort over the long term, which is essential for losing excess body weight and keeping it off. Additionally, focusing on other aspects of wellness, such as improving your mood and energy levels, can make the entire process more manageable.

7. Arrange for Post-Surgery Support

At Atlanta Bariatrics, we use minimally-invasive surgical techniques to ensure the safety and comfort of our patients. Most of our procedures are outpatient, meaning you'll be able to go home the same day. However, it's important to make sure you have the necessary support system in place before the procedure.

Having friends and family around to help you in the days and weeks following the surgery can be incredibly beneficial. Most of our patients take a week off in order to rest and focus on recovery. During this time, it's important to have people around to help with tasks like grocery shopping, meal preparation, and transportation to follow-up appointments.

In addition, we provide our patients with a comprehensive, fully-integrated follow-up program, which includes ongoing education, guidance on fitness and nutrition, and a sense of community. This helps ensure that you will have the necessary tools and support to remain on a long-term path to wellness.

8. Prepare Your Home for Recovery

With post-surgery support in mind, it's important to make sure your home is a safe and comfortable environment for recovery. This should include stocking up on groceries and other necessities, as well as making sure the area around your bed is free of clutter. As you grocery shop, keep in mind that after bariatric surgery, patients stay on liquids and mashed foods for the first few weeks before slowly adding soft and regular foods back into their diet.

9. Practice Mindfulness and Stress Management Techniques

The days and weeks leading up to bariatric surgery can be filled with a lot of stress and excitement as you prepare. While this is perfectly normal, it's important to practice mindful techniques that help you cope with any stress and anxiety. This could include activities like yoga, meditation, or deep breathing exercises. Additionally, it's beneficial to find positive distractions like listening to music or reading books during your recovery period.
Bariatric Surgery at Atlanta Bariatrics
By taking the time to prepare for your surgery, you can help ensure a safe and successful procedure. Following these steps will help you adjust to the lifestyle changes needed after your procedure while also reducing the risk of potential surgical complications.
At Atlanta Bariatrics, we value patient safety above all else and strive to provide our patients with the best possible outcomes. Our team of experienced surgeons, dietitians, and support staff will be here for you every step of the way. Contact us today to learn more or to schedule a consultation.
Ready to feel happier and healthier? Call (770) 232-9252 today to schedule your first consultation with the weight loss surgeons and specialists at Atlanta Bariatrics. We can't wait to help you take the first step!