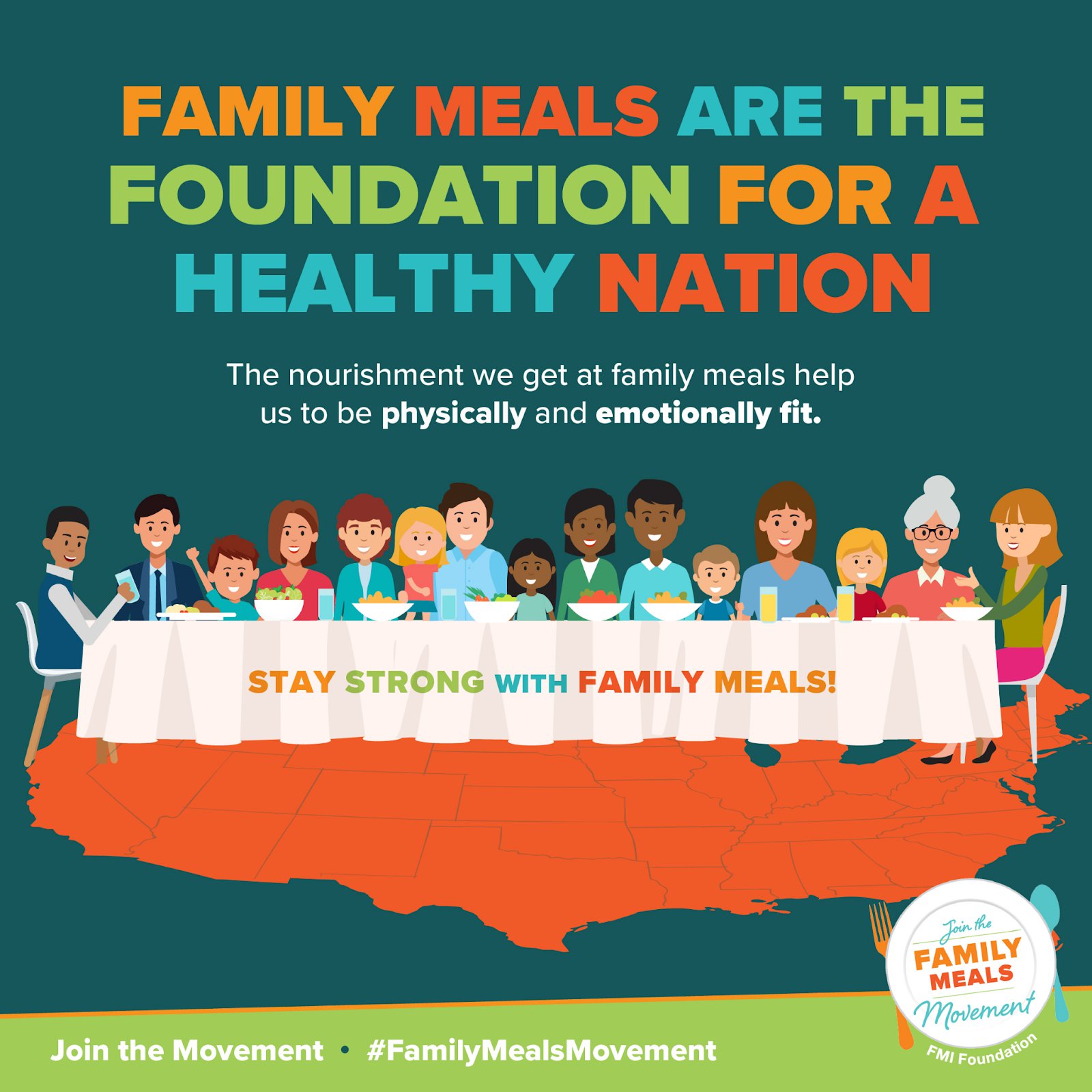 Dating back to 2015, National Family Meals Month sheds light on the importance of meal time togetherness each September. The social media movement has picked up speed since the pandemic. During a time of having to be at home, there was an opportunity to cook more and spend more time together.
Family meals have been shown to have many positive health benefits:
Increased fruit and vegetable consumption
Improved family togetherness and communication
Mental and physical health benefits from deepening family and friend relationships
Parents are able to model better food choices to their kids.
During this September, challenge your family and friends to have a meal together each day. Involve them in meal planning, shopping, and cooking to promote connectivity. Challenge each other to experiment with new recipes or have a variety of colors at each meal.
In order to be fully present, eliminate all distractions like devices and TV and sit down at the table together. Contact Mallory through our website to share your experiences this month.
https://www.atlantabariatrics.com/services/in-office-registered-dietitians#dietitians